Throttle Body & ECU Packages
Direct-to-head Throttle Body Systems

billet CNC construction| improved airflow | pre-mapped ECUs
We have chosen to pair our engine management systems with the latest billet CNC machines ITB kits from AT Power. High precision, reliable and optimised, patented shaft-less butterflies means up to 7% flow improvement over other ITB systems. Couple this with our ME221/ME442 management systems, plug and play looms and dyno-optimised base-maps means high performance is now affordably in reach.
from £1,995inc
Billet Construction

Direct-to-head port matching

Shaft-less Butterflies

Pre-Balanced, Fit and Forget
Injectors & Sensors Included

Plug-and-Play Motorsport Looms

Pre-mapped ME221 ECU

Dyno Certified Base-maps
Configurable IO

Advanced Motorsport Features

Plug-n-Play Loom Options

Powerful MEITE Tuning Suite
Plug-and-Play
Our full ITB kits include everything needed. A pre-mapped ME221 Engine Management system, injectors, sensors, fuel pressure regulator and labelled, click-and-start engine management wiring harness.
Injectors
Our systems can be provided with optional Bosch 330cc Injectors – good for around 250bhp. If you're engine is expected to have higher power outputs, we also offer upgraded 600cc injectors.
Lambda Control
With support for either narrow-band or wide-band (external controller needed) lambda feedback, as well as long term trimming, the ME221 offers the ability to pass standard EU/UK emissions testing with ease – something which can be of concern if your build is pre-IVA.
VVT Control
The ME221 comes equipped with full closed loop mappable VVT control. From the simple on/off system such as Honda V-TEC, through to the continuously variable system as used by the Ford ST170 engine. Optimised camshaft timing helps to deliver a smoother, higher torque curve across the rev-range.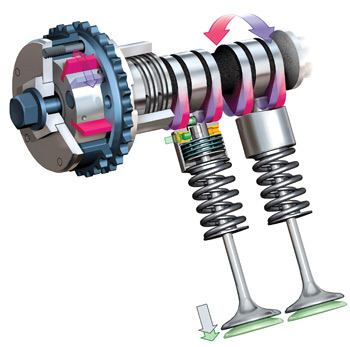 Plug & Play Looms
If wiring isn't your thing, you'll be please to know our ITB systems are complete with a choice of loom options, including harnesses for common four cylinder engines such as the Ford Zetec, Duratec, and ST170, through to a range of offerings from Vauxhall, Peugeot and VW. Each loom is machine crimped, tension and electrically tested, then finally heat shrunk, sleeved, and labelled – all carried out by an ISO:9001 certified partner.
Sensors
Our throttle body systems include BOSCH Intake Air Temperature and Coolant Temperature sensors (using M12x1.5 threads), as well as a Throttle Position Sensor designed to mount directly to the throttle bodies. Generally, you would use your OEM crank/cam sensors & factory coil pack for ignition – though these can be supplied if required.
Spark-Scatter Idle
Getting the best idle on throttle bodies can be hard – especially as there usually isn't an idle valve to add air when the engine is cold (this can be added though!). To aid with warm-up and general idling, our maps take advantage of the ME221's advanced spark scatter algorithms to deliver as good an idle as possible, even from cold start.
Motorsport
Launch Control, 2-Step Limiters, Water Injection, Flex Fuel & Anti-Lag are just a few of the advanced featureset of the ME221 – all included, all unlocked. And with more features added over time via free, in-field firmware updates, the list is ever growing…
Switchable Maps
Change between two complete sets of fuel, ignition and boost maps on the fly – offering a choice of wet/dry or pit lane strategies – at the flick of a switch..
Autotune & Long Term Trim
Although no replacement for a hands-on tuning session, the MEITE tuning software features an easy to use auto tuning system that will target and adjust the VE table such that the AFRs match your target fuel table. This is something you can do with the laptop connected – however, the ME221 also features 'long term trim', which, if enabled, will populate a 16×16 table showing recommended adjustments to your fuel table when you next connect to the ECU – with updates happening even without your laptop connected, just like many OEM ECUs…
Powerful Tuning Software
The Motorsport Electronics Integrated Tuning Environment, or MEITE, for short, is a powerful, flexible Windows tuning interface for working with our range of ECUs. Fully customizable layouts and interface, allowing the novice to play with just the basics (starting from one of our many base-maps), or the advanced tuner to really get under the hood, the options are there…
Worldwide Tuner Network
We have over 100 authorised tuners across the planet, and the list is constantly growing – meaning you're never far away from a tuning professional who has experience of the ME221 and will therefor get the best from your engine. That being said, any competent rolling road tuner will be able to use the MEITE software to tune the VE and ignition tables, and we are always on hand for further support if required on the day. Want to know where to find them? See the map here.
Loom Options
Unterminated
Universal 4 Cyl.
Ford Zetec
Ford Duratec
Ford ST170
Vauxhall C20XE
Specification
22 Inputs/Outputs
6-24V Range
100x80x35mm
195g
What's in the Box
Pre-Mapped ME221 ECU & PnP Loom
RS232 Cable
Quick Start Guide
Throttle Body Kit (Including Linkage, Air Horns, Manifold, Fuel Rail)
330cc Injectors (optional 600cc)